770 Commerce Avenue
Longview
,
WA
98632
Last Updated: April 12, 2017
| | |
| --- | --- |
| Sunday | Closed |
| Monday | |
| Tuesday | |
| Wednesday | |
| Thursday | |
| Friday | |
| Saturday | Closed |
Welcome to
The Roof Doctor

---
The Roof Doctor is a family-owned and operated business that proudly has serviced the Pacific Northwest since 1959! As a full-service company, we are able to take care of residential, commercial and industrial roofing projects.
In addition to being licensed, bonded and insured, The Roof Doctor also is Better Business Bureau accredited with an A+ rating. Additionally, we are distinguished as a "Premier PABCO® Preferred Contractor." While staying on top of all your roofing needs, we complete most jobs within one day and also include workmanship warranties. Among the aspects that differentiate us from a lot of other roofing companies are our hand-nailed roof systems along with our very thorough clean-up.
Located at 770 Commerce Avenue in Longview, we can be contacted at either (360) 423-2206 or (503) 556-9089. For more information, you also can visit our website or email us at: theroofdoctorinc10@msn.com.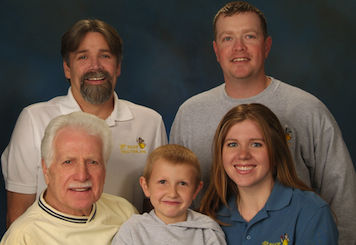 The Main Services We Offer Are:
---
Residential • Commercial • Mobile Homes
Re-roofing
Low slope (flat)
Repairs
Roof cleaning
Skylights & solar tubes
Gutters
New construction roofing projects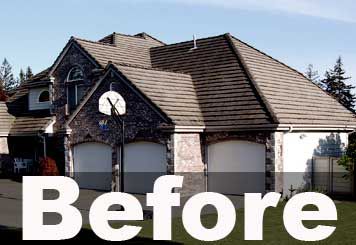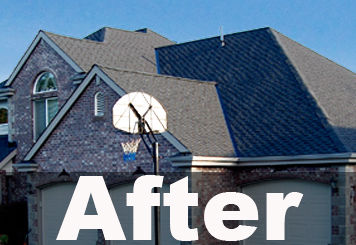 In addition to Longview, we also have locations in Aberdeen, Bremerton, Chehalis, McKenna, Olympia (company headquarters), Shelton, and Tacoma.
To schedule your free estimate, call The Roof Doctor today at (360) 423-2206 or (503) 556-9089!



Testimonials
---
"You came over to our house on Wednesday September 5th to determine if we had an attic vent flow problem. I appreciated the time you spent with me and your expertise and candor. I am not a facebook type of guy but I noticed you have testimonials on your web page so the following is my testimonial and you can feel free to post it or not. Again thanks for your time.
I called the Roof Doctor on September 4th; they answered their phone on my first call and booked an appointment with me for the very next day. They arrived on time and spent over an hour looking at my attic and other roofing areas and said that they did not see any venting problems and that I did not need to do anything. In essence they did not try and find work for their company but called it as they saw it.
I was very appreciative for their advice and felt a bit guilty having them travel to see me and offered to pay them a consulting fee for their time. They graciously thanked me but said that would not be necessary. All of the above made me convinced that if I ever did need any roofing work then Roof Doctor would be the first company I would call. They were efficient, prompt, courteous and straightforward and for that I highly recommend them."

-Mark C.


"I came back to my house a week after completion, the grounds were very clean, my roof looked great, you were very helpful, courteous, quick to return phone calls (very important) Great Job!!"

-George L., Shelton, WA


"Working with The Roof Doctor staff was terrific experience from start to end. You followed through with everything and the job was completed just as you said it would be. The crew was incredible, enthusiastic, hardworking, great job and clean up. Even the inspector from L&L for the permit remarked what a great job was done. So thank you so much, we will definitely refer The Roof Doctor!!"

-Jerry & Ginny T., Shelton, WA


"I would first like to sincerely thank you for the wonderful job your crew did!! Your kindness and professionalism will stay with me for a long time."

-Jessica P., Olympia, WA


"Giving the best customer service when it was desperately needed to find a roof leak that's bothered us for months! We are so grateful to say "no more" leaks after the big wind and rain storm! We thank you for your caring to solve this terrible problem. You are great to work with! We are so glad we chose you and your company to put on our roof."

-Cal & P.J. S., Olympia, WA


"Thank you for doing such a great job and getting it done so quickly! Also thank you for cleaning up so well. Your crew cleaned up some of the debris that was at my house before they arrived (Leaves and twigs on the sidewalk, etc.)"

-Patty D., Shelton, WA


"This is a note to let you know that my wife and I are very happy with the installation of the roof your company installed. We are very pleased to have done business with your employees, first with Gloria in the office, she was very professional and a pleasure to do business with, next Derek was on time for the free estimate and did his job in a professional manner, he wrote up a proposal and followed thru to the letter with the contract, now the crew that did the installation was well organized, a hard working crew that was on time and did the job in a professional manner. You can be sure we will refer your company to all."

-John & Janet L., Hoodsport, WA


"I would like to take this opportunity to praise the individuals that installed our new roof. Our installers Tom, Emeliano and Francisco were super! Ryan was everything a customer could want. He performed his duties perfectly and was always involved and concerned about our satisfaction. They were on time in the mornings, started work immediately, and went about their duties with diligence and professionalism. At the end of the first day when the work was approximately 50 percent complete, they cleaned up everything and left the site perfect. The next day, they arrived on time, 6:00 a.m. and completed the job. With the house roof cleaned up, all materials removed and everything was as though they had not been there except we had a beautiful NEW ROOF. The quality of their work was exactly what I expected, based on the BBB A+ rating and testimonials I read about your company. I would recommend your company and especially the gentlemen that contracted and installed our new roof."

-Jerry R., Edgewood, WA


"Thank you for the very fine roofing work done on our home this past Friday. September 14th, it was a pleasant surprise to see Shane on the job so quickly and with a work crew that was very efficient and able to complete the work within the one work day. Anyone could readily see that when the outstanding equipment rolled up to the job that morning, together with the way your workers immediately commenced work and continued to perform in the same manner. It was most evident that we would have a very satisfactory job. Please do not hesitate in using my name as a reference in respect to this work. I give that recommendation based on over 30 years experience in the construction industry (mostly industrial)."

-Jack P. Gig Harbor, WA

Accepts:

American Express

Cash

Discover

Financing

MasterCard

Visa
The Roof Doctor provides Longview with the very best in residential, commercial and industrial roofing services.
We perform repairs, cleaning, maintenance and more!
To schedule your free estimate, call The Roof Doctor today - 360-423-2206