The Roundup: Local lawmakers talk gun bills, carbon tax, and Department of Ecology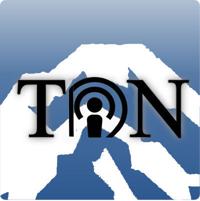 Reporter Zack Hale debriefs us this week on his conversation with local Washington representatives Brian Blake and Jim Walsh and senator Dean Takko on a variety of issues, including a raft of firearm legislation that both chambers saw this season, attempts to increase carbon taxes, and the three lawmakers' protest against the Department of Ecology.
You can skip to the following times to hear each conversation:
0:42: Guns
12:45: Dept. of Ecology
32:16: Carbon tax
The Roundup, hosted by Daily News reporters and produced by reporter Alex Bruell, features interviews and conversation that go deeper into the local news.
Reporter
Get email notifications on Alex Bruell daily!
Whenever Alex Bruell posts new content, you'll get an email delivered to your inbox with a link.
Email notifications are only sent once a day, and only if there are new matching items.
Followed notifications
Please log in to use this feature
Log In
Related
As featured on
Washington recently passed legislation banning bump stocks, the trigger modification device …