It's been 10 decades in the making, and R.A. Long himself might be pleased to see what his successors have done with the place.
That doesn't mean the history and memories of how Longview was founded will last forever.
"You don't really appreciate something until you miss it, or lose it," said Bill Kasch, a passionate member of the Longview Historic Preservation Commission.
Kasch worries that once the "old generation" is gone, there will be less interest in preserving Longview's unique past as a company-founded town. So every May since 2008 has been Historic Preservation Month in the city, with a slate of events aimed as much at educating people as at instilling pride in "R.A. Long's planned city."
A talk on the Shay locomotive Thursday night kicks off the festivities, with tours each of the next Saturday mornings at 10 a.m.
Shay talk: Longview businessman Jeff Wilson lectures about the Shay Locomotive, one of many engines that was the iron horse of regional logging until trucks became the preferred way to get timber out of forests in the 1950s. The train sits on the Longview Library's west lawn, restored in recent years by Wilson and John Chilson to the tune of $140,000 and many volunteer hours. Starts at 7 p.m. at Cowlitz County Historical Museum.
YMCA history: Lynda Wilson leads a tour of the Longview YMCA, an institution 90 years old this year. Starting at the YMCA Fireplace Room, new CEO Nancy Hanks will be introduced as the tour heads out to the sunken garden, a grotto originally intended to ease the fears of those checking in to the Memorial Hospital. Starts at 10 a.m. at the YMCA.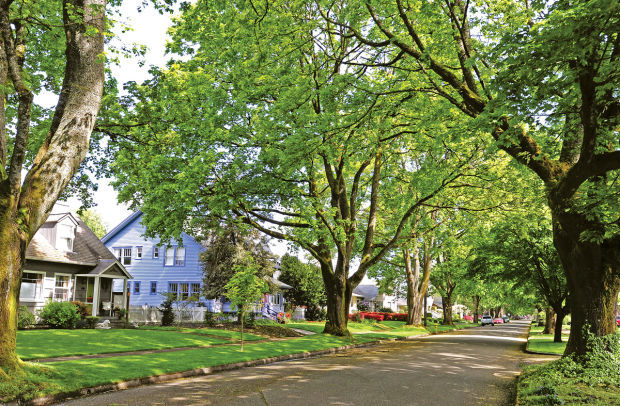 Old West Side tour: Cowlitz County Commissioner Dennis Weber — retired teacher, Longview historian and former mayor — will lead a tour of the city's Old West Side. Meets at 10 a.m. at Kessler Boulevard and Louisiana Street to join the tour.
Park appreciation: Former Parks Superintendent Al George offers a tour of the Japanese Garden at Lake Sacajawea. A bridge was built to the island in 1924, but it fell into disrepair and eventually the island became overgrown. In 2003 the city opened a new bridge donated by Weyerhaeuser Co. Starts at 10 a.m. at entrance to the garden.