The government shutdown has grounded St. John Medical Center's Life Flight helicopter, but other Life Flight helicopters still are available for patients in need, hospital officials said.
The Life Flight copter that's usually based at St. John has been recalled to Portland. Due to the federal shutdown, that helicopter hasn't been able to be recertified by the Federal Aviation Administration and can't fly, said hospital spokesman Randy Querin.
Hillsboro-based Life Flight Helicopter has other helicopters that have been certified, though, and can still dispatch those from Portland when needed, Querin said. However, the helicopters will not be based here for now.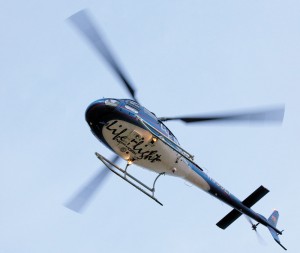 "They just reshuffled their deck, so if we need a flight here locally it will come from Portland," Querin said.
It's the same system that was used for years until Life Flight decided to base a helicopter here in 2008. There may a slightly longer wait to get the helicopter — it takes about 18 minutes to fly from Portland and Longview — but Querin said the hospital can still transport patients if needed.
"It's only been a few years that we've had a helicopter parked (on the parking garage roof)," he said.
Life Flight helicopters are staffed by medical personnel and equipment and are used to transfer seriously sick or injured patients to larger hospitals quicker than an ambulance ride.
The shutdown-related change is an adjustment, but won't interrupt treatment, Querin said.
"Life Flight met with our emergency department personnel today to give them a status update," he said Monday. "They're still available for us.