Gavette enjoys 103rd birthday
Fleda Gavette celebrated her 103rd birthday Aug. 18, 2017.
She was born in Frankfort, S.D. The youngest of eight children, she grew up on a farm.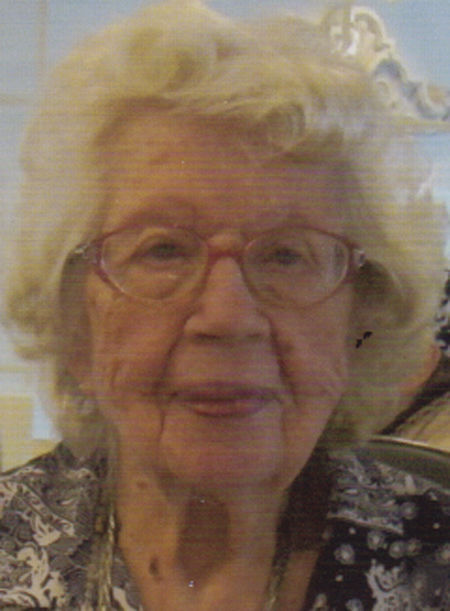 Fleda married Fran Gavette in 1932. They moved to Kelso and established a farm where they raised their four children, Ron, Arden, Linda (Matson) and Jerry. Fleda has lost her husband, son Jerry, an infant son, her parents and all of her siblings.
An accomplished seamstress, oil painter, china painter and pianist, Fleda is still a member of the Kelso United Methodist Presbyterian Church, where she has been active as a teacher and a pianist.
Fleda makes her home at Canterbury Chateau, where she told her family she feels "comfortable and safe."
"Her faith in God is very important to her," her family wrote in information submitted to The Daily News. "She starts each day with her favorite Bible verse, 'This is the day that the Lord has made. Let us rejoice and be glad in it.' "
Hoover named to dean's list
Kelli Hoover of Longview has been named to the dean's list for the summer 2017 semester at Mercy College of Health Sciences in Des Moines, Iowa.
To qualify for the recognition, a student must attain a grade-point average between 3.5 and 3.749.
Wynn receives PhD degree
Jesse Wynn, a 2002 graduate of Kelso High School, recently graduated from the University of Denver with a Doctor of Philosophy (PhD) degree in psychology.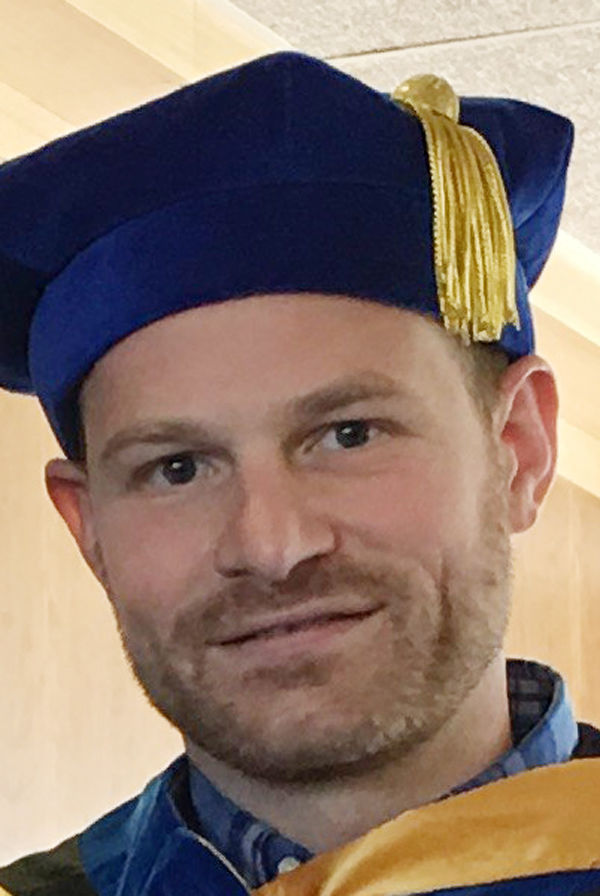 The graduation and doctoral hooding ceremony took place at the university's Morgridge College of Education on Aug. 18.
Wynn's dissertation was on "The Roles of Perceived Stress, Coping Styles, and Perceived Social Support on the Alcohol Consumption Among American College Students."
While a PhD student, he married Michelle Hemmat, an internal medicine doctor who works in a Denver hospital. In May, 2016, they welcomed a daughter into their family.
Wynn completed his one year pre-graduate internship in behavioral health services at the Denver Health Medical Center and received a doctoral internship in clinical psychology certificate from the Denver Health Authority as a result of the internship.
He will complete a mandatory one-year post-graduate internship, working under another doctor of psychology. After he completes that internship, he has plans to open and run his own clinic, in or near Denver.
Wynn is the son of Richard Wynn of Kelso and Nancy and Ken Pearson of Longview. He is the grandson of Vivian Beaudet of Kelso.
Wynn's wife, mom and grandmother attended the graduation ceremony that included nine PhD graduates.
Two receive
city awards
City of Woodland employee and volunteer of the year awards recently were announced.
The awards are given to people who best reflect the vision and mission of the city, according to a press release.
Janice Fisher is the Employee of the Year. She works part time in the clerk-treasurer's office. Fisher was hired in 2015 as a records clerk. She is described as "going above and beyond to step up to whatever task is presented, is courteous, honest and reliable."
She recently filled in for the utility clerk and splits her time between the records and community development desks.
Darlene Johnson is the Volunteer of the Year. she serves on the Lodging Tax Advisory committee.
She is described as "having a strong belief in making a better community for Woodland by using the lodging tax dollars to help fund community events, the visitor center and other tourist attractions such as the lilac gardens and the historical museum."
She gives numerous hours to many organizations and actively participates in political and election activities. She is an advocate for partnerships among the city, county and other government agencies.
Local residents in UI class of '19
Laura Hayes of Castle Rock and Richard Champion of Kelso are members of the University of Iowa's class of 2019.