Doctor joins LPST staff
Dr. Brian Kitzerow, a physical therapist, has joined the staff at Longview Physical & Sports Therapy.
Dr. Kitzerow has worked in multiple fields of physical therapy, including acute care, pain management and rehabilitation.
John Kowalski, co-owner of LPST, said Kitzerow will be an excellent addition to the group.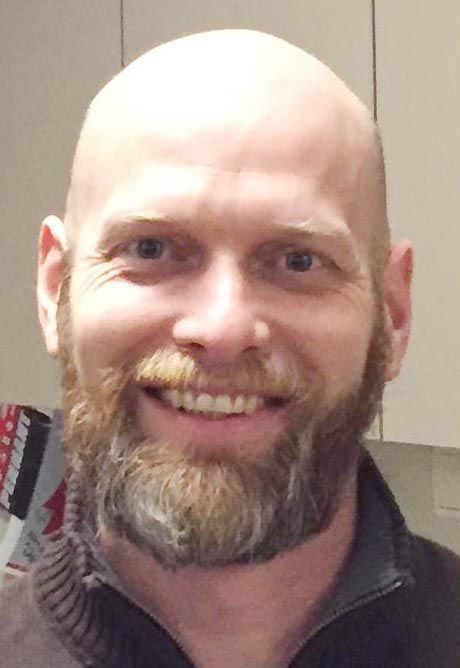 "We're lucky to have him," Kowalski is quoted in a prepared press release. "He brings a high level of training, diverse experiences, and enjoys spending time with patients."
Dr. Kitzerow has experience dealing with the mechanics of motion dysfunctions—the changes in how a joint moves and how those changes affect the joint or a neighboring joint in a way that causes pain.
He also has extensive experience dealing with athletes recovering from injuries who are involved in team sports, dance and martial arts.
Dr. Kitzerow received a bachelor's degree in biochemistry at Lewis and Clark University in 1998 and later completed his doctorate at Eastern Washington University.
He received certification as an Orthopedic Clinical Specialist and as a Certified Manual Physical Therapist. He is working toward fellowship certification with the North American Institute of Orthopedic Manual Therapy.
When he isn't spending time with his children, Dr. Kitzerow enjoys hiking, soccer, reading, gardening and canoeing.
Two named to APU dean's list
Longview residents Kirstin Mury and Julia Wygant have been named to the fall 2017 dean's list at Azusa Pacific University in Azusa, California.
To be named to the list, students must receive a 3.5 or higher grade-point average.
Mury is a graphic design major and Wygant is an international relations major.
CR resident on LMU dean's list
Riannon Beddington of Castle Rock has been named to the fall 2017 semester dean's list at Lincoln Memorial University in Harrogate, Tennessee.
To be named to the list, a student must be a full-time undergraduate and have a 3.5 or higher grade-point average for the semester.
Volunteers of the year chosen
Judi Brackin and City of Rainier Mayor Jerry Cole have been chosen Rainier Junior/Senior High School History Club 2017-2018 adult Volunteers of the Year.
Past History Club Volunteers of the Year are Jim Owen, Scott Sebring and Dwayne Waite, 2016-2017; Gary and Jody Lewis, 2015-2016 Dr. Elaine Placido and Kirk Fullmer, 2014-2015; Karen and Patrick Haas, 2013-2014; Virginia Rose and Mel Brady, 2012-2013; and Gretchen Demko and Mike Vandehey, 2011-2012.
Clifford joins university group
Madison Clifford of Clatskanie is a member of the Human Trafficking Awareness Group at Ashland University in Ashland, Ohio.
The 2016 graduate of Rainier High School is majoring in social work.
The Human Trafficking Awareness Group (HTAG) started out of a spring break mission trip in 2008 through Ashland University's Isaiah Project, according to a press release from the school.
As a team, the group spent a week ministering to individuals in the Tenderloin District of San Francisco. While there, mission base leaders shared their knowledge of human trafficking with the group.
Over the last two years, HTAG has raised awareness on human trafficking and supported a local shelter called Gracehaven House that works to restore victims in Ohio. Human trafficking is a massive criminal industry that occurs across the globe. The group focuses on bringing hope to victims of human trafficking through educating peers, professors, family and community on this horrific crime, states the press release. HTAG is dedicated to finding ways to support rehabilitative efforts (like Gracehaven) as well as combating modern-day slavery.
LCC speech, debate team recognized
The Lower Columbia College Fighting Smelt Speech and Debate Team recently received the third-place team award among community colleges at the Northwest Forensics Conference held at Pacific University in Forest Grove, Oregon.
The NFC is the organizing body of all speech and debate programs in Oregon, Washington, Idaho, Montana, Utah, and Alaska.
In earning this cumulative, season-long award, the Fighting Smelt are officially among the top three community colleges for competitive speech in the Northwest, states a press release from LCC.
The award was formally presented to the team at the Scheller Forensics Invitational, hosted by PU where LCC competitors experienced significant individual success.
Rebecca Pickner of Toutle was named the seventh place speaker in IPDA (International Public Debate Association) debate and advanced to the novice quarterfinal round before being eliminated by the eventual tournament champion in a split decision. This was Pickner's second time competing in final rounds at an NFC designated tournament.
Alayna Dalgleish of Longview advanced to the final round of Novice Prose Interpretation where she placed sixth.
New team member Darwin Asplund of Longview earned his first victory in IPDA debate competition.
Next up for the Fighting Smelt is the Earl Wells Memorial Speakeasy tournament at Oregon State University on Feb. 17 and 18.
Saia graduates from university
Nicholas Saia of Kelso is among the fall 2017 graduates of Southeast Missouri State University in Cape Girardeau, Missouri.
He received a bachelor of science degree with a major in corporate communication.
Pace named to dean's list
Nicholas Pace of Kelso has been named to the fall 2017 dean's list at Norwich University in Northfield, Vermont.
Norwich University is a diversified academic institution that educates traditional-age students and adults in a Corps of Cadets and as civilians, states a press release from the university.
A selection of traditional and distance-learning programs culminating in baccalaureate and graduate degrees are offered at the university.
The university was founded in 1819 by Captain Alden Partridge of the U.S. Army and is the oldest private military college in the United States, according to the release, and it is one of the nation's six senior military colleges and the birthplace of the Reserve Officers' Training Corps (ROTC).
Locals named to EWU dean's list
Several residents have been named to the 2017 fall quarter dean's list at Eastern Washington University in Cheney.
To be named to the list, students must earn 12 quality hours (QHRS) and receive a 3.5 or higher grade-point average for the quarter.
• Castle Rock: Jared Belcher.
• Cathlamet: Makenzie Anderson, Esther Cothren, Christopher Diaz, Eric Ferguson, Sydney Hansen, Chelsea Paulsen and Zachary Reykdal.
• Kalama: Michael Clizbe and Thomas Sutton.
• Kelso: Loryn Musgrove, Chase Bryant, Kalena Gustin, Andrea Hart, Taylor Hoxeng, Kelsey Hubbard, Brandy Hutton, Cairo Lange, Kole Musgrove, Nathaniel Norris, Nicole Schmidt, Kaisa Siipla and Amy Ullmann.
• Longview: Maria Alba-estrada, Keigan Baker, Morgan Baker, Keara Bennett, Jordan Carlson, Makyla Croco, Jordan Frost, Grant Gibb, Sean Hanson, Sunny Rae Kallunki, Jake Kelp, Adeline Nelson, Samantha Olsen, Hannah Pithan, Griselda Rojas-Perez, Laura Sampson, Landon Stanford, Hileigh Todd and Ashley Warren.
• Naselle: Ellie Chapman, Tayler Ford, Katelyn Magie and Mary Rose Wirkkala.
• Rainier: Lacey Sherman.
• Toledo: Ely Tilley and Brenton Wood.
• Toutle: Joelle Iverson, Ronnie Mann, Cali Rothwell and Jordan Stankey.
• Woodland: Taylor Hennings and Zoe Hinsdale.