CDA honors brother, sister
The Castle Rock Community Development Alliance recently announced the winners of the group's first Award of Merit.
The award is given to a citizen, or citizens, of the Castle Rock community who have demonstrated commitment and enthusiasm for promoting, sustaining and helping to grow Castle Rock's economic future, according to a press release submitted to The Daily News.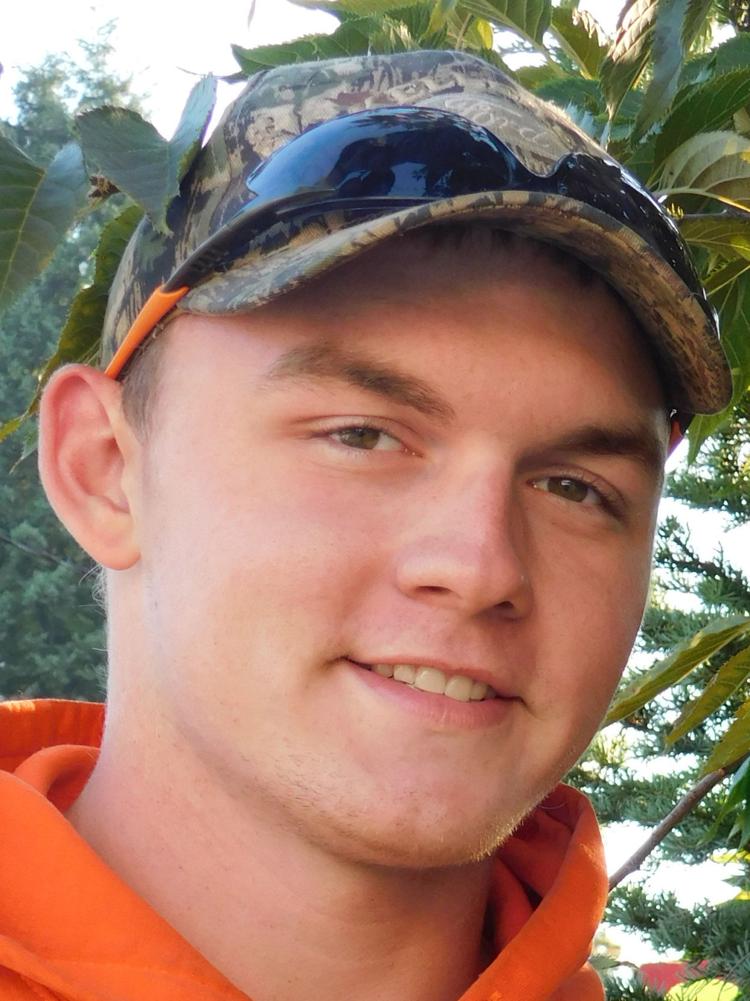 Twins Max Shulke and Olivia Shulke, 2017 graduates of Castle Rock High School, each received a $100 check.
The children of Castle Rock residents Joe and Debbie Shulke began their community involvement when they were 5 years old. They were small enough to climb into the North County Recreation Complex's irrigation trenches and glue PVC pipe for the youth soccer fields, states a press release.
They worked on the family farm where the Shulke Missions Conference is held each summer. The children's grandparents started the conference in 1955 in Rockaway, Ore., and moved the conference to Castle Rock in 1959. The twins missed only two years working on the farm.
Max and Olivia spent four years as mentors in the Bridging the Generations program at the Castle Rock Senior Center.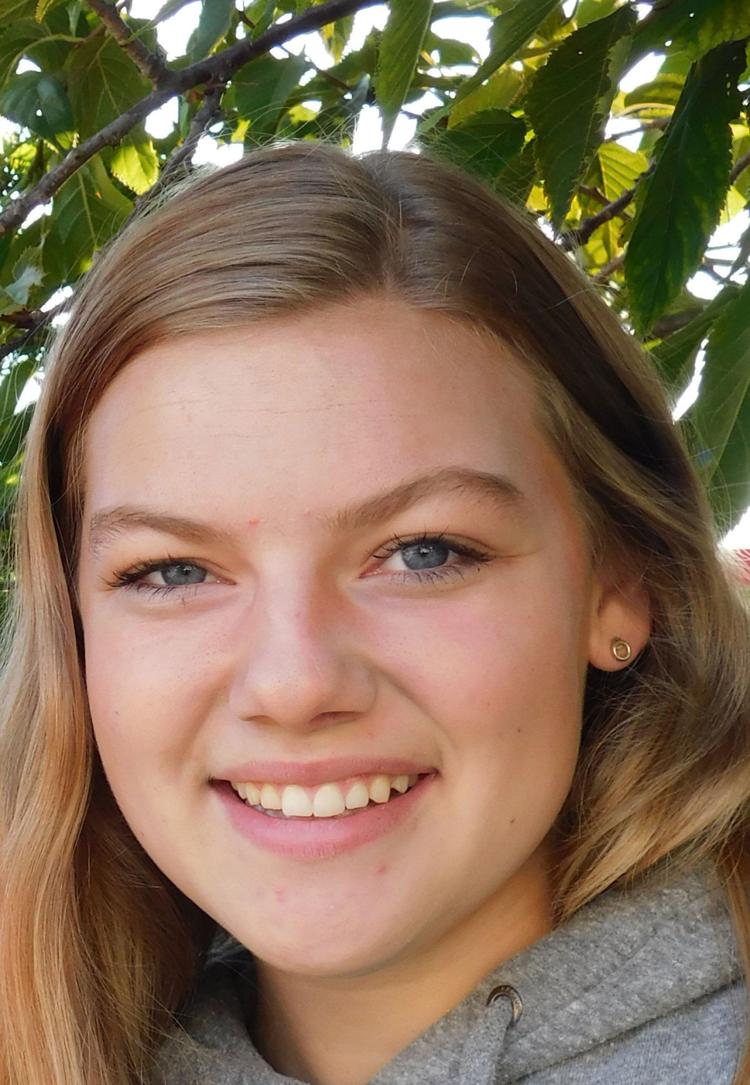 They have been officers in the high school's Future Farmers of America (FFA), shop and horticulture classes. They volunteered numerous hours working in the school's greenhouses and making holiday baskets. They have hunted and camped throughout the Pacific Northwest while participating in trap shooting and competing on equestrian and floral teams.
They mixed soil for and helped water the baskets that hang throughout the city, and they were interviewed by the 2017 America in Bloom judges about taking care of the baskets.
They also were hired as seasonal employees for the Castle Rock Public Works department. In addition, they have pulled weeds and picked up garbage around the city.
Emerick named a volunteer of the month
Shirley Emerick was named Rainier Senior Center volunteer of the month of October.
She has worked tirelessly the past three years as a board member responsible for arranging volunteers to work on the different jobs and special events that take place at the center, according to the October issue of the senior center's newsletter, the "Riverside Review."
She also serves lunch at the center on Thursdays.
Thielen receives WWU scholarship
Bradlee Thielan has received the $1,000 Alumni Association Trunkey Leader Scholarship for the 2017-18 academic year at Western Washington University in Bellingham.
Thielan is majoring in design and sociology. His scholastic honors include being on Western's president's list.
The scholarship is awarded to full-time WWU students who maintain a minimum 3.10 grade-point average or to high school seniors intending to become full-time WWU students.
Thielen is a freelance graphic designer and volunteers with high school leadership events across the state. His professional goal is to work as a packaging and print designer in San Francisco.
He graduated from R.A. Long High School in 2015 with a 3.87 grade-point average. He is the son of Lance and Johnene Thielen of Longview.
Local student in new med school at WSU
Longview native Christie Kirkpatrick is one of 60 students in the inaugural medical school class at the new Washington State University Elson S. Floyd College of Medicine.
Up until two years ago, WSU was forbidden by state law to have a medical school, with exclusive rights granted to the University of Washington.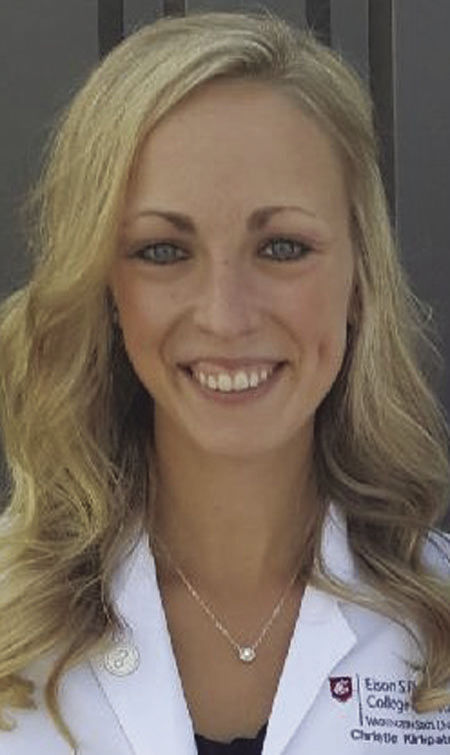 In March 2015, after years of work and lobbying by then-WSU president, the late Elson Floyd, the state Legislature passed a bill giving WSU the legal authority to start its own medical school, according to a story in the The Spokesman Review newspaper in Spokane.
Kirkpatrick graduated from Mark Morris High School in 2012 and earned a bachelor of science degree in health science from Spokane's Whitworth University in 2016.
The daughter of Dr. Richard and Susie Kirkpatrick of Longview, Christie Kirkpatrick is following in the medical footsteps of her grandfather, the late Neal Kirkpatrick; her father; and her brother Scotty Kirkpatrick, who is in his fourth year of medical school at the University of Washington.
According to information from Susie Kirkpatrick, her daughter is interested in primary care.
"This is the real focus of the new (college of medicine) since there is such a shortage now and significantly worse numbers (are) forecast for the future," Susie Kirkpatrick wrote in an email. "They are also specifically selecting students who meet three of four criteria that they believe will increase the likelihood they will eventually practice in Washington, especially in rural and/or underserved areas."
Kirkpatrick said the entire family is pleased Christie Kirkpatrick chose to become a doctor, but her father especially so.
"As you might suspect, Rich is delighted because he thinks medicine is still a wonderful career," Susie Kirkpatrick wrote. "As for me, I'm happy both my kids are able to study something about which they are passionate in a program that is a good fit for them — right here in Washington!"
Shulke receives $1,500 scholarship
Olivia Shulke of Castle Rock has been awarded a $1,500 scholarship from the Washington State Employees Credit Union.
Schulke will attend Lower Columbia College this fall.
The scholarship is one of 30 awarded by the credit union this year. The credit union has provided $64,500 in higher education support for students enrolled in the 2017-18 academic school year, according to a press release from the WSECU.